Listings from TicketCity, eBay and Seat Geek are here
in our new mobile page!
Pocketlink: clq.li/drwings
Congratulations to the 2018 Super Bowl Champion New England Patriots!!!
Red Wings tickets and seating charts for Little Caesars Arena and road games.
If you want to go straight to our Red Wings eBay page here at I Scored Tickets, you can do that too!
You can check the Red Wings calendar for a list of games here.
Now you can search for the matchups you want to see with the Red Wings Matchups box.

We like choices and think you do too. Have a Great Time at the Game!


More Red Wings / matchups
You'll find good seats at great low prices from the trusted online giants below:
TicketCity
eBay

The Eastern Conference Red Wings skate on home ice in Little Caesars Arena located at 2645 Woodward Avenue in Detroit, Michigan.
Thanks for visiting the Red Wings page
MICHIGAN Events / MINOR LEAGUE HOCKEY Tickets
20 Apr 2019 at 5:07am
List of shows around MICHIGAN

TBD at Grand Rapids Griffins (Home Game 1, If Necessary): Western Conference ...
19 Apr 2019 at 4:00am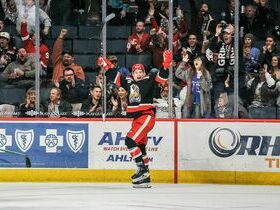 Show Time: 3:30 am @ Van Andel Arena - Grand Rapids, MI #GrandRapidsGriffins #VanAndelArena #GrandRapids
...More from the Detroit, MI area
[top]
Visitors to the page today:
---